Introduction
This is the Level 27 of the Main Tunnel in Run 3.
Suggested Character:

Gameplay
Use the Skater. Don't be afraid of the crumbling tiles, because you can still jump off them while they are crumbling. Changing gravity is not necessary. Only jump off the crumbling tiles and go to the left afterwards. Agility isn't a problem, since if you don't go fast enough you'll just fall out and lose, so try and keep yourself inside the tunnel.
Trivia
At the end of this level, you will see a new tunnel. However, this is not unlocked until beating Level 28.
Walkthrough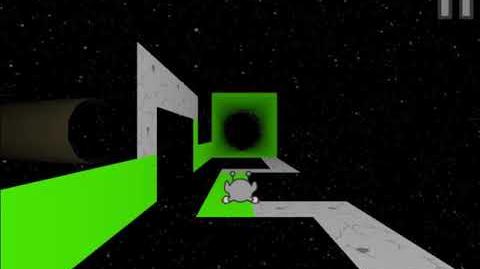 Community content is available under
CC-BY-SA
unless otherwise noted.